Getting Started with Smart Time Online

Hi, welcome to the Start Here page! My name is John Dennis, creator of Smart Time Online, and if you've ever wondered:
How can I better leverage the internet and its vast tools and resources to get ahead?
How can I create systems online that widen my reach and convert prospects into more customers than I've ever had?
How can I free up more time in my business so I can spend time doing what I love most?
Or if you've ever wanted to just get started with developing your business online so you can turn a hobby into a real business that produces freedom…
… You're in the RIGHT place!
Here's How Smart Time Online Helps You Get Ahead:
As business philosopher, author and  world-renowned speaker Jim Rohn once said, "Don't wish it were easier, wish you were better." These words of wisdom translate both into our personal and business lives; if we become better, easier is a bi-product (and so is success).
Jim also said, "Success is doing ordinary things extraordinarily well."
We take ordinary systems online and turn them into extraordinarily smart systems. We simply help make your business better, and we tell you exactly how to do it so you can make more money and have more time.
Listen On The Go to Business Improvement and Strategy "Talks"with the STO Podcast

Every week, we release several Smart Time Online podcast episodes that are created with YOU and YOUR BUSINESS top of mind. The goal with each episode is for you to takeaway things that you can implement in your business NOW.
To help fulfill our podcasts' mission, we enlist the expertise of at least one business expert every week, and pick their brains on what exactly they're doing that's working in their business, and what hasn't worked so well (so we can avoid the same mistakes). It is both inspirational and actionable!
Here are a few great STO podcast episodes to start with:
— STO Episode 1: What To Expect
— STO Episode 3: Pat Flynn talks Online Business & Habits for Success
— STO Episode 4: How to Get Leads on Autopilot
Start Smart and Get Your Online Optimization Action Plan (for FREE):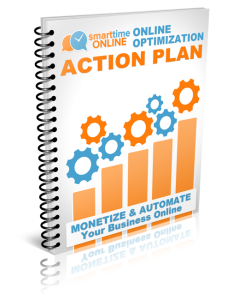 When you sign up to the STO VIP email list, you'll immediately receive (for free) your Online Optimization Action Plan. This is a checklist-style action plan designed to help you make more money right away, by implementing smart systems that monetize and automate your business online.
Regardless of whether you're just starting out or have been in business for years –  if you do anything online, you want this.
You'll also receive PROVEN strategies and tactics from some the most respected and successful business owners, authors, marketers and sales conversion researchers, including me, John Dennis.
Rest assured, you won't get bombarded with affiliate offers or b.s. fluff just for the sake of sending out an email this week. I will only send you the most relevant and actionable information to help grow your business, including:
Exclusive Interviews with Top Level Business Owners and Executives
Podcast updates and solo-show topic breakdowns (and how you can implement specific tips, tools and strategies right away)
Case studies highlighting other businesses who follow Smart Time Online
Even Smart Time Online's own progress and development "lessons" and takeaways!
Go Ahead and Access the Smart Time Online Toolbox

This is where you'll discover my most recommended resources for nearly everything you need to maximize your business online, including web hosting, blog platforms & themes, landing page and lead magnet scripts, email marketing service providers, product distribution & shopping cart software, site testing & optimization services, market and keyword research tools and even resources for outsourcing whatever you need done in your business.
What's more, is that I include really useful documents, spreadsheets and reports on the Toolbox resource page as well!
The Blog
The blog is where you'll find weekly articles with proven business building strategies, marketing test results, case-studies and free copies of premium tools from time-to-time. The comment section of each article is where a lot of community engagement happens, so I urge you to join in the conversation ( so stop lurking!

)
I'm Grateful To Have You Here
My goal is to be undeniably great for you. If you are just getting started and have an idea, let's make it happen. If you're already up and running online, let's make you better. I want you to know that I'm available to you, whenever you need me. All you have to do is send an email to my personal email address: john [at] smarttimeonline.com and I'll be right in touch. Whatever is sent there goes directly to my cell, so if there is ANYTHING I can do to help, just ask.

If you haven't already done so, don't forget to sign up for your Start Smart Business Action Action Plan. I'm even giving you the opportunity to send it back to me so I can review your business — so sign up right now.
Here are links for all of the resources mentioned above (each link opens a new window):
Click here for the Podcast pageClick here to see the ToolboxClick here to see the Blog
Yours in Success,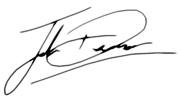 P.S. If you found this page at all useful, would you please hit the "like" button below? Thank you very much!