STO30: Strategic Email Marketing and List Segmentation Best Practices with Dan Faggella


Click here to subscribe to the 'Smart Time Online Podcast' in iTunes
Here's a fact: The people who are on your email list are all different – regardless of what niche your business is in. People have different fears, desires and challenges, and they have individual reasons for being on your list.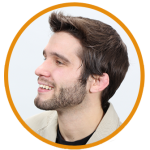 Have you considered that?
What if every time you emailed your list, you could send highly targeted emails to sub-segmented demographics whose fears, desires and challenges are matched precisely? Can you imagine the engagement rates? Open rates? REVENUE GROWTH?
In marketing, everything is about tailoring the right message to the right audience. Common sense says you don't go sending shoe-store deals to a list of men who signed up on a bodybuilding forum. But common-sense also says to segment your list and send tailored email messages to each segment to better connect, right? So why aren't you doing it?
Not only do your subscribers have different fears, desires and challenges – but they're at different points in your sales cycle. If you had a list of people who have purchased a $100 product for you, could you promote a higher-ticket offer to them? Absolutely! To do this, you must segment your list.
In this episode of the Smart Time Online podcast, email marketing expert Dan Faggella from CVLBoost.com reviews email list segmentation best practices and strategic email marketing and how you can increase your open rates, read rates, click-through rates and… revenue.
He also reveals how he got a jump-start in his online business by leveraging a joint-venture strategy that literally anyone can do themselves. It's brilliant, and you're going to want to hear it.
IN THIS EPISODE, YOU'LL DISCOVER:
The ONE habit that Dan attributes most to his success, and how you can apply it to your business.
How Dan leveraged other peoples email lists by crafting a win-win joint-venture strategy (hint: you can do the exact same thing).
Why having an "Opportunity Cost Perception" is so important to your success.
How to leverage guest-posting on websites that can not only increase your personal (or professional) clout, but also allow you to use other peoples email lists.
Why you should consider email list segmentation best practices right now, no matter what stage of business you're in.
How to get started with email segmentation without getting too technical so you can send tailored messages to targeted groups of people and entice more action and make more money.
Why segmentation can increase your Email Reputation (people will welcome and look forward to your emails and this will increase your sender reputation).
How to segment your lists using Aweber, MailChimp, GetResponse or other third-party entry-level email marketing service providers.
Dan's suggestion on the ONE action you should take within the next week to improve your business and time spent online.
ACTION STEPS:
If you want to learn something, stop dipping your toes in the water. Dive in – get wet, learn hard, fail fast and implement, implement, implement!
Leverage your existing relationships! You'd be surprised at how many people would be happy to help you – but never forget to create a win for them, too.
Leverage joint-venture opportunities! Reach out to influencers within your market and pitch a strategy that will benefit them so much that they'll be happy to send an email out for you.
Leverage support! If you have access to software or service that comes with support, use it to save time when getting started. If it's live chat support, save a transcription (most companies have this feature built in). If over the phone, use Skype and record the call so you can save it and access it at a later date if needed.
Consider what website and/or magazine publishers would love to publish. How can you contribute to their website and their audience? Pitch your content to them and try becoming a regular contributor. If you do this on enough websites, you can certainly leverage other people's email lists by positioning yourself as someone who can get them featured on influential websites (the ones you write for).
Consider what the process of taking action at a high-level looks like. Monitor market influencers and people who you look up to, then take massive action in ways they do.
Would you like some 1-on-1 help? Click here
RESOURCES AND LINKS MENTIONED IN THIS EPISODE:
FirstInternetIncome.com – Dan's website where he teaches people how to teach their passions and make money doing it.
CLVBoost.com – Dan's consultancy tailored for larger businesses who would like to scale their business.
Dan's Twitter – connect, say hi and thank Dan for sharing some of his awesome strategies!
SUBSCRIBE TO THE PODCAST:
To subscribe to the Smart Time Online Podcast, use the link below:
IF YOU ENJOYED THIS EPISODE…
PLEASE share it! It's easy… just use any of the 'SHARE' buttons below! Have a question about this episode? Leave a comment below and let's chat!
GET YOUR OPTIMIZATION ACTION PLAN (FREE):
Want to get unstuck and grow your business to the next level and beyond?
Enter your name & email below: