Toolbox
This page was created to help you leverage some of the best tools and resources available online so you can start, simplify, automate and maximize your business online.
These resources and tools are what I use to run my own business online – I do not recommend anything that I have not actually used (and benefited from) myself.
---
Website Hosting:
Bluehost:  I use Bluehost for several of my own websites, and I highly recommend them for hosting services. You can get started for as low as just $4.95 per month with unlimited space and unlimited domains. This means that if you want to register a new domain, you can host it on your account for no additional cost. WordPress, along with many software applications, installs with just a single click – an undeniably useful bonus. To top it off, their customer support is absolutely world-class. Click this link to get a discount off the regular hosting price.
Premium WordPress Hosting:
WP Engine:  WP Engine is a premium WordPress hosting solution that offers security, scalability, speed and tons of support. Plans start at just $29 per month and include daily backups with 1-click restore, top-shelf hardware for fast load times, managed upgrades, malware and hacking protection and international data centers. Click this link to try WP Engine for 60 days.
Email List Management:

Aweber:  Aweber is the most robust, most reliable email marketing service provider. It is what I have used for 7 straight years in a row and I couldn't recommend them enough.  Like Bluehost, their customer service is absolutely top-notch. I offer a custom email banner design to match your websites branding for use in your emails if you sign up for Aweber using the link on this page.  Click this link to sign up with AWeber and receive my special promotion.
Landing Pages:
Optimize Press:  I speak to many people who struggle with creating landing pages that convert. It's no surprise, to be honest, because a lot must be considered when it comes to conversion: user friction, graphic elements and colors, headlines and copywriting, typography, and many other things. Optimize Press is a solution for creating landing pages that convert in the most easy way they can possibly be created. This WordPress software is loaded with tons of features and will easily pay for itself if you sell products or services online. Click this link to get Optimize Press 2.0 (the latest edition).
Lead Generation: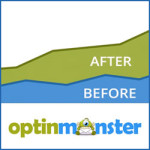 OptinMonster:  One of the single most important thing people miss out on when it comes to positioning their business online is lead generation. Collecting leads EFFECTIVELY is the single most important thing to do, and Optin Monster is one of the most robust and user-friendly solutions available today. This WordPress plugin was created by some of the very best WordPress developers and their features are constantly being upgraded, making this plugin an absolute must have for anyone using WordPress. Click this link to get OptinMonster so you can start generating leads today.
Hosted Ecommerce:
Shopify:  Shopify has made tremendous strides with creating an easy, user-friendly solution for hosted ecommerce websites. If you're not very tech-savvy and cannot afford to have a custom e-commerce solution created for you, then I highly recommend Shopify. Plans start at just $29 per month and go up from there, but plan on spending more to include tools and premium plugins that will help increase conversions. Click this link to start your own Ecommerce site with Shopify and receive a free 14 day trial!